Raffle Prize Donations
Many thanks to all the local businesses who donated prizes for our February gig night raffle. Haselbury Mill, Hartley's Accountants, Abbotsbury Children's Farm, Bridport Lesuire Centre, Framptons Butchers, Palmers Brewery. We really appreciate your support to help us continue to offer all the great activities and experiences.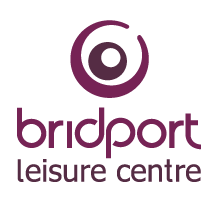 Fat Leaf
Thank you to the team at Fat Leaf who donated a bench for the pre-school garden, it looks great and will be a lovely addition to the outside space as we continue to improve the outdoor area. 
Tom Franklin
The children, staff, committee and parents would like to say a massive thank you to Tom Franklin for  making a canopy for our garden mud kitchen. Without his help the 
pre
-school would not have been able to afford to purchase this item and has made a huge difference in helping us manage an already tight budget. We are so grateful for all the time and effort he has volunteered. 
Dave Cummings Complete Property Services
Dave donated his time to build us a gate for the end of our verrandah. Thank you Dave for offering to do this and for your continued help and support with the pre-school and keeping it in one piece!
Coastal Nets
We want to say a huge thank you to Coastal Nets for their generous donation of £100 to go towards resources and furniture for our new garden room, the children and staff love the new space and are already using it daily. Thank you!!
Jess Upton Gig Night
Special thanks to our raffle contributors: River Cottage, Bridport Golf Club, Gillinghams Financial Advisors, LAB21 Healthcare, DK Assemblies, Bridport Lesuire Centre, Grieg and Allen, E Bailey and Sons Builders, Abbotsbury Children's Farm, Groves Nurseries, Spotless Cleaning, Munchkins Play Cafe Dorchester, Mercato Italiano, Clipper Teas, Specsavers, Smith and Smith, Rock my Lashes and Cahill Motors Dorchester.
Easter Fun Day Contributors
A number of local businesses donated prizes or items for our Easter Fun Day, thank you to all these supporters who make a big difference to the success of one of our longest running fundraisers.
Moores Biscuits                              Morrisons
Creeds
A huge thank you to Creeds for organising a fantastic fundraiser in the Tithe Barn in Symondsbury, and donating £800 of the money raised to the pre-school. Creeds also regularly donate huge amounts of paper of all sizes and colours to the pre-school, and kindly deliver to us too! Many thanks to them for their continued support.
Symondsbury Estate
Symondsbury Estate has generously donated the use of it's beautiful Tithe Barn for two gig nights for which the pre-school has been a beneficiary. A huge thanks to them, what a wonderful setting to hold an event and always a pleasure to organise with them.  
Groves Nurseries & Garden Centre
This summer,
Groves Nurseries in Bridport have kindly donated bark for our new mud-kitchen area, and will also be supplying enough for us to use for new pathways throughout the garden. Thank you so much for this, and for the excellent delivery service!
J.C.Phillips & Son LTD
J.C.Phillips & Son Builders Merchants have filled our large outdoor sandpit free of charge again this summer as well as donating the scalpings we required for our mud-kitchen area of the garden. A huge thank you to the team who are all so helpful whenever they visit.
Bridport Round Table
In January 2016, Bridport Round Table generously donated the funds to purchase an Art Island to replace the old, rickety easel which took up quite a large space. The improvement is already noticeable, and we thank them for their support.
In January 2016, Brydian Cards, who specialise in the design and manufacture of plastic card products in Bridport,  kindly agreed to fund a set of 25
High Visibility Vests printed with our Pre-school logo. The vests will help staff greatly improve the safety of the children when out and about, and will be used whenever we go on trips, local walks and during Beach School. The pre-school staff, committee, parents and children all wish to say thank you to you, as without
your support, this would not have been possible for us.
CW Interiors
CW Interiors generously donated a new rug for our cushion corner in October 2014. Many thanks to Cat for helping to improve this area of the playroom, it looks great! 
Bridport Area Car Boot Fund
In September 2014, the Pre-school was awarded £250 from the Bridport Area Car Boot Fund 2014. This will be used to fund coaches for two 'Beach School' trips to Charmouth Beach. Many thanks to West Dorset District Council.
Battens Charitable Trust